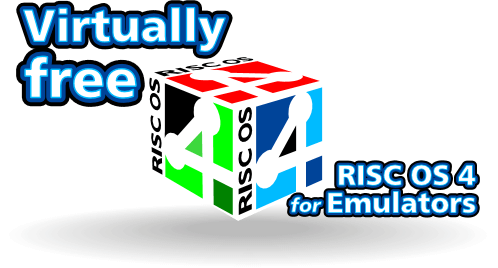 If you want to set up an emulator to run desktop RISC OS software and you are on a budget the 'Virtually Free' version of RISC OS 4 is ideal. Included are the RISC OS 4 ROM, the boot sequence, the standard set of applications and instructions for the most popular emulators.
RISC OS 4 has a number of critical advantages over some other 'Free' versions of RISC OS. So you aren't limited to a small subset of what RISC OS has to offer RISC OS 4 can:
Run all the latest 32bit applications.
Run older 26bit applications straight out of the box.
Run almost all (99%) of the applications designed for RISC OS 3.
Use both StrongARM and non StrongARM compatible applications.
Supplied as a single 4MB download with everything included.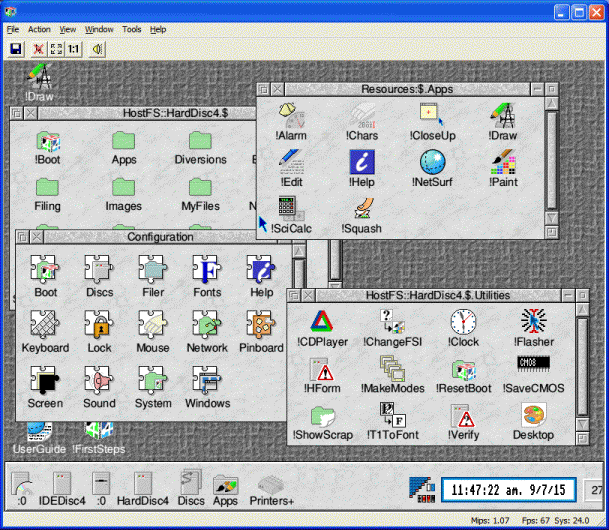 RISC OS 4 running on Windows XP
Please note that this product is only suitable for use with emulators, it cannot be used to upgrade a 'real' Acorn computer. Instead please take a look at our 'RISC OS Upgrade CD'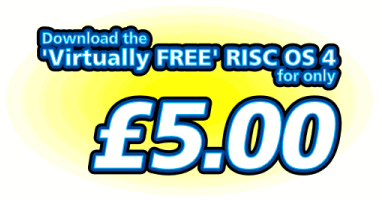 Important Notes
The original Acorn computers used either 2 or 4 physical ROM chips. For use with emulators these ROM files have been merged back into one contiguous ROM file. For full details of how to install a copy of RISC OS and an appropriate disc build into an emulator see the included instructions.
If you are already running an emulator or intend to transfer one of the disc builds to an Acorn computer DON'T try to extract the contents of the Zip files unless you are doing so within RISC OS, otherwise you will lose the essential RISC OS filetypes.