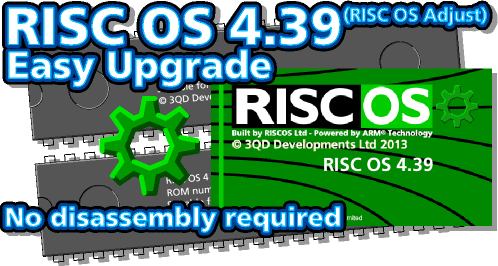 The RISC OS 4.39 Easy Upgrade is great for those who are worried about having to disassemble their RISC OS 4 computer to upgrade it, as you don't even have to take the lid off your computer!. All you have to do is open the compressed .zip file on your computer, copy the installer out of the .zip file, then run it. You don't need any tools and you can switch between RISC OS 4.39 and RISC OS 4.02 any time you like.
The Easy Upgrade includes the following features:
Suitable for RiscPC, A7000, A7000+ and Microdigital Mico computers.
Also suitable for VirtualRPC-SE and VirtualRPC-SA.
No need to open the computer, just run the installer.
Upgrade to RISC OS 4.39 from RISC OS 4.02 or 4.03
Switch between RISC OS 4.02 to RISC OS 4.39 any time you like.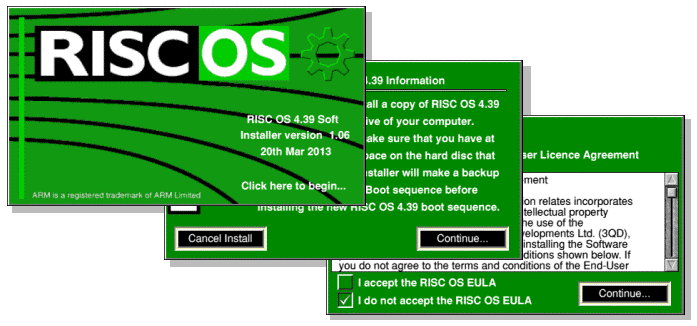 The RISC OS 4.39 installer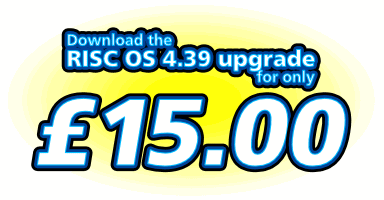 Important Notes
DON'T try to extract the contents of the compressed .zip files unless you are doing so within RISC OS, otherwise you will lose the essential RISC OS filetypes.
You can use this product to upgrade the version of RISC OS inside a VirtualRPC-SE or VirtualRPC-SA but please note that the VirtualRPC itself will not be upgraded and will default to using only 2MB of VRAM.